Another one.
---
Circle Kicker
Posts: 5
Joined: 20 Aug 2015 10:30
My second 8panel , so far iv made 4 footbags. Sandmaster for scale
---
New stuff.
---
very nice bags guys!
Love the Paisley/black one from Ivan and the black/orange one from Tomi.
---
First spiky bag.
---
First Alfbag I made in quite a while.
I stitched the first 3 panels, put the bag aside for around 2 years or so and just finished it in one sitting last weekend.
It doesn't look as clean as my earlier ones, but feels great! After half a week of occasional handrolling, the gather also straightened up a lot.
mini; 64gr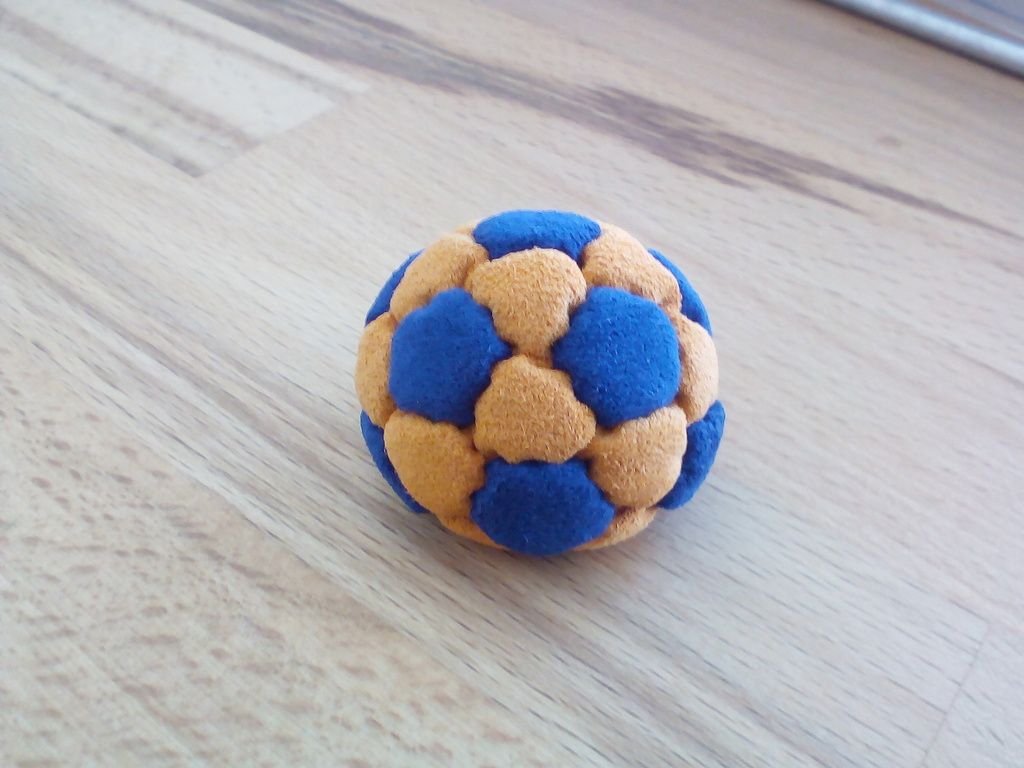 Anyone still stitching out there???
---
Nice bag mate!
I Haven't been here for a while either. Not much stitching action from me for a long time now. I have made a few again this year for friends, and a few for a challenge...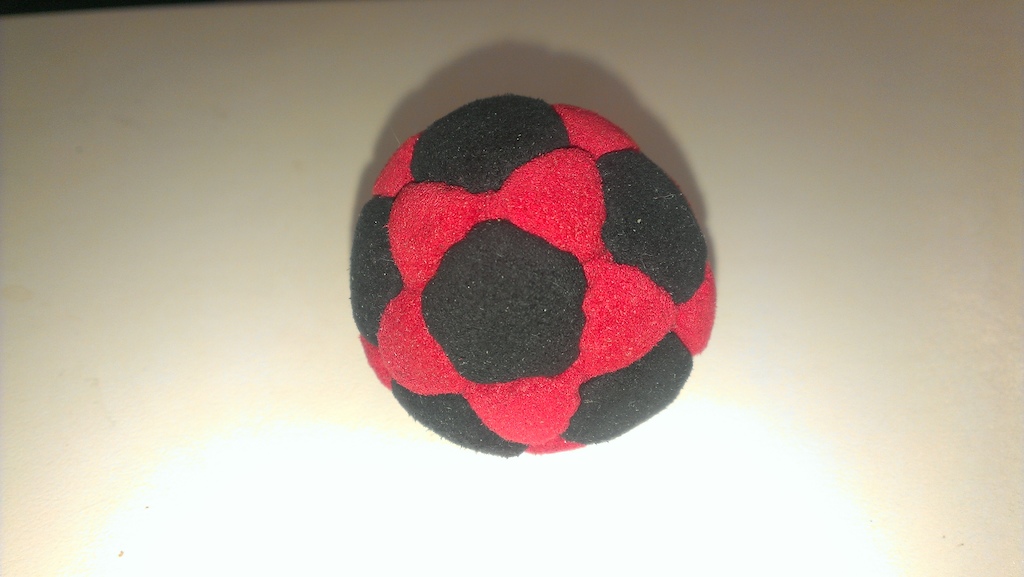 122 panels. Have not seen anyone else make this design before.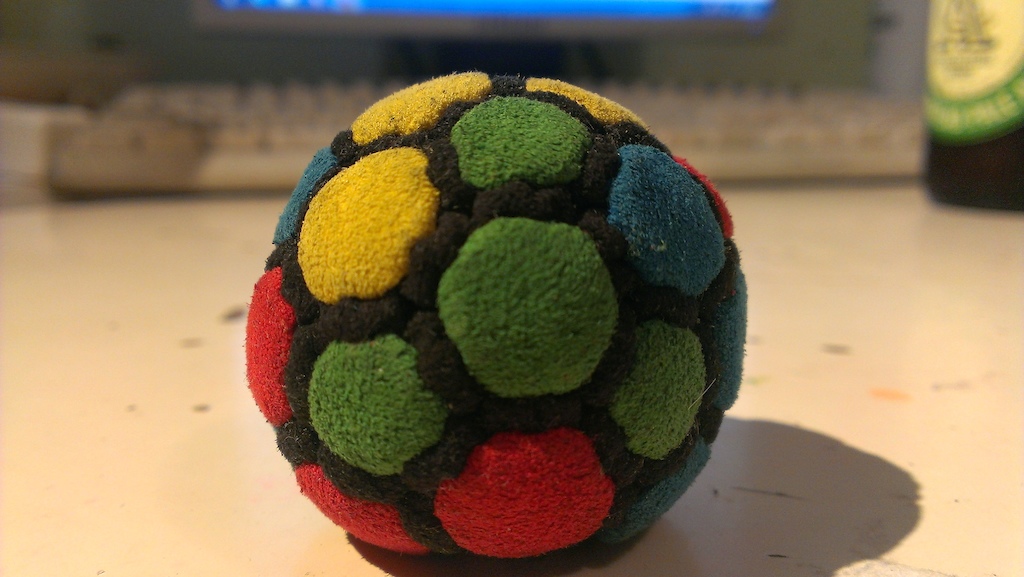 Or this one...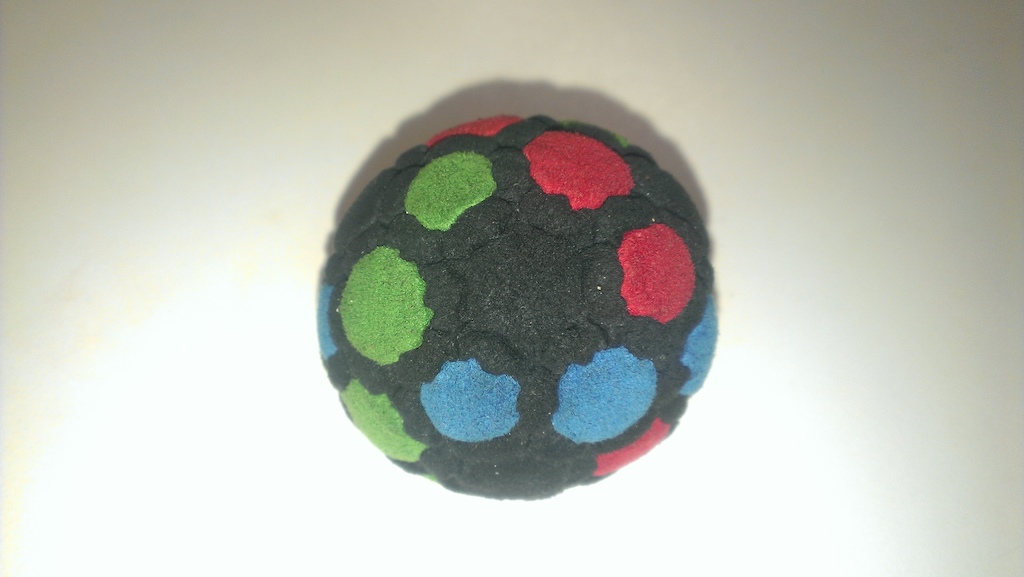 ---
Hack Fiend
Posts: 20
Joined: 30 Aug 2009 15:03
Location: Spring City, Tennessee
This thread needs a revival.
These are bags 18-23, going clockwise from the soccer top right.
Half of them are still for sale on my website.
www.vedana.design
---