Since a few people have asked for my 32 panel Pattern/Stencils, i've decided to post one. I'm still a newb however, and have only finished 4 32s, so the pattern is unproven.
This is what i figured out about stencil making for 32s so far(please tell me if any of this is wrong).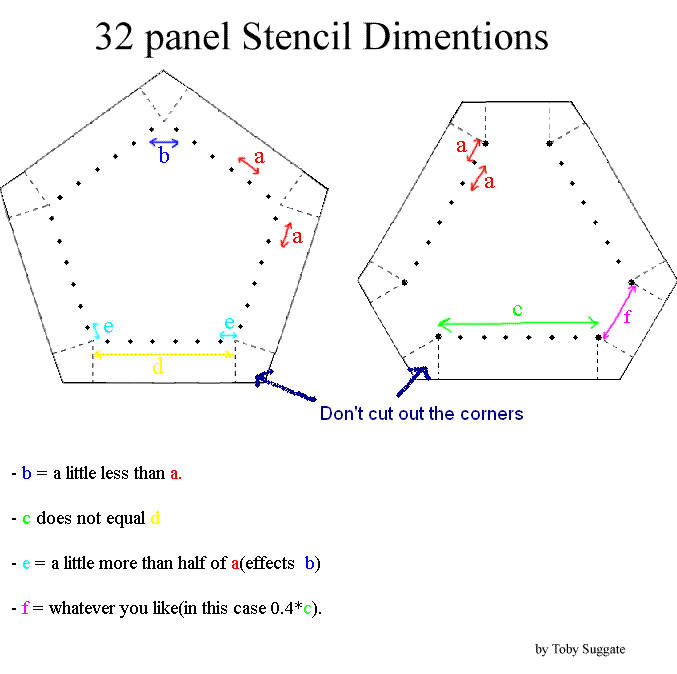 My stencil; which was made with those dimentions(the short side on the hexes, is half of the long side)
(Don't resize this, because some of the lines will disapear. To print out, I use the browser Firefox. Go File>page Setup and change the scale to 25-30%. Then print.)
and finally, the start of a footbag(which kind of looks like a turtle) made with the above pattern.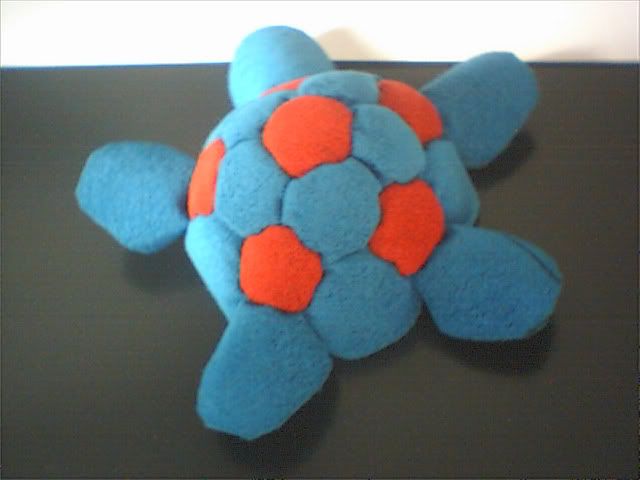 EDIT:
Here is a typical 32 panel pattern which includes markings for where the stitches go.
This is what the bag i made with it looks like. It is a bit bigger than a golf ball.