This first post is going to stay updated with Goals and other random information I want to be able to find quickly.
Hi, I'm Tony Whitney, but most of the people on the forum would recognize me as sen
A little about me: I started getting into Footbag sometime in 2002, although I have memories of playing with a Hacky Sack that date back earlier than that (a Whamo 12-panel I believe. I couldn't get past 7 consec kicks). After learning there was a sport and hundreds of tricks I was hooked. I watched Video's every chance I got and kicked during class and breaks in high school. I played fairly regularly up until grade 11 or 12. Then other interests horned in my footbag time and footbag slowly took a back seat. *NOTE: this blog was started back before an of my big breaks, while I was still in High School. I'm 22 now, and I'm rewriting this first post to give a better idea of how I got to where I am and where I am now.
As I look back on my blog I can see that footbag didn't always just fade out, but at least on one occasion I made a conscious effort to quit. What a dumb idea. It certainly didn't better my life any. I just replaced the time spend shredding with playing video games and eating junk food. Real smart...
Anyways in the 9+ years since I first learned about footbag I have probably not played for as much time as I have played. I'm trying to correct that problem now. Read on!
-Playing footbag hurts my knees too much. I'm not sure if my knees are effed up at this point, or if footbag just puts too much pressure on them. I'm over weight. My Wii calls me obese. Most of this weight is in my stomach. With this weight on the top portion of my body I can see how much stress is being put on my legs when I play. I haven't really played in... a long time. I'd have to look back at the blog to figure it out, but I know playing REGULARLY was over 3 years ago. I think I want to play again, but I have a HUGE roadblock in my way to get there.
ONGOING GOALS SECTION:
Will continue to update this section with new goals as I progress.
Footbag Goals
:
40 tiltless consistently
by Jan 1, 2019
10 contacts of Shuffle
by July 1, 2019
Learn to step
by Jan 1, 2019
Infinity x50
by Sept 15/12
done Dec 18/11
150 Clippers
by Jan 31/12
done Feb 4/12
pixie whirl > p Mirage rpt
by June 15/12
done Feb 11/12
75 Tiltless
by Mar 15/12
done Mar 23, 2012
Fitness related Goals
:
Down to 180 lbs
by May 28, 2019
Do an Assisted Hand Stand Push-Up
by Jan 15/19
5 assisted Hand Stand Push-Ups
by Feb 15/19
50 Decline Push-Ups
by Mar 31/19
Hold an unassisted Hand-Stand for 10 Seconds
by May 15/19
100 Push-Ups
by June 30/19
Complete Insanity
by Jan 15/12
Done Jan 8, 2012
Footbag Goals (Fall Winter 2018):
1. 75 tiltless
2. 40 tiltless consistently
3.
play a few times a week while focusing on fitness
4. Shut Down > P mirage rpt [X]
These goals deadline is Mar 15, 2012
Getting in Shape:
Reasons I want to get in shape:
1. To feel better
2. So I believe my wife when she tells me I'm sexy
3. Being able to find suits in my size and not feel like shit when nothing fits.
4. So that Footbag doesn't hurt
Picture Journal:
These are from Dec 19/10 About 2 weeks into my training. Now I've been trying to loose weight before this, but 2 weeks ago I started the 10 minute trainer.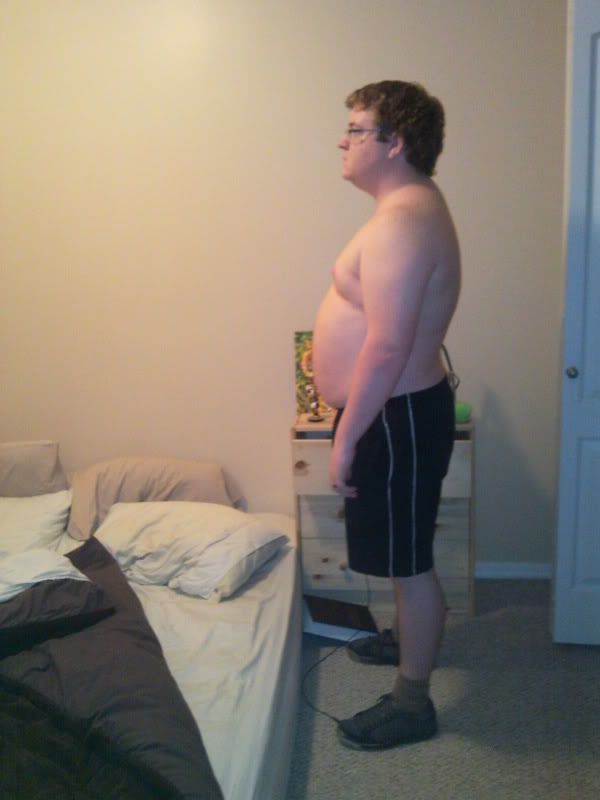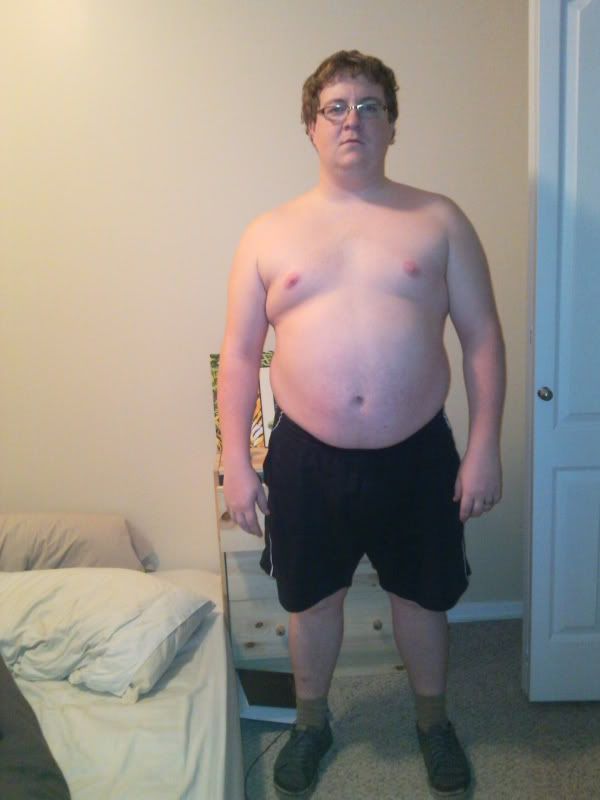 Here are pics after 4 months of Ten Minute Trainer and on Day 1 of POWER 90.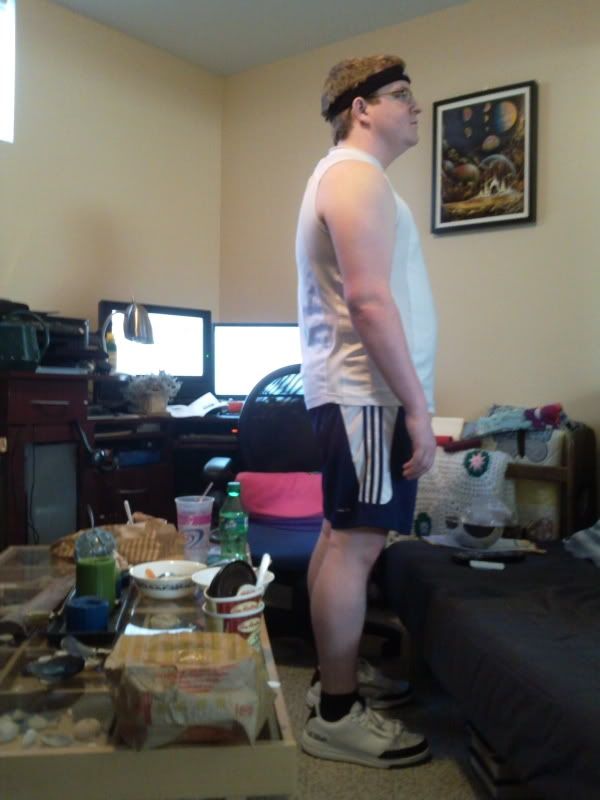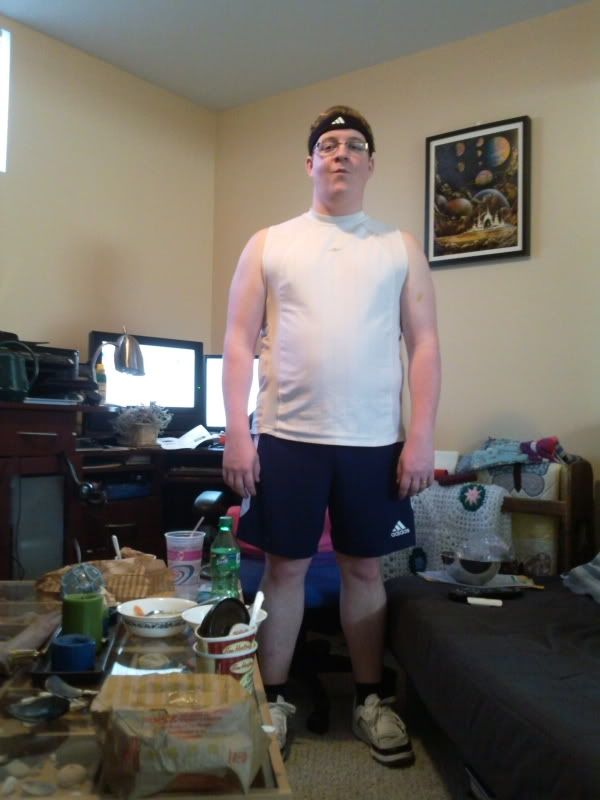 And here are pictures from Day 30 of POWER 90 (May 5, 2011)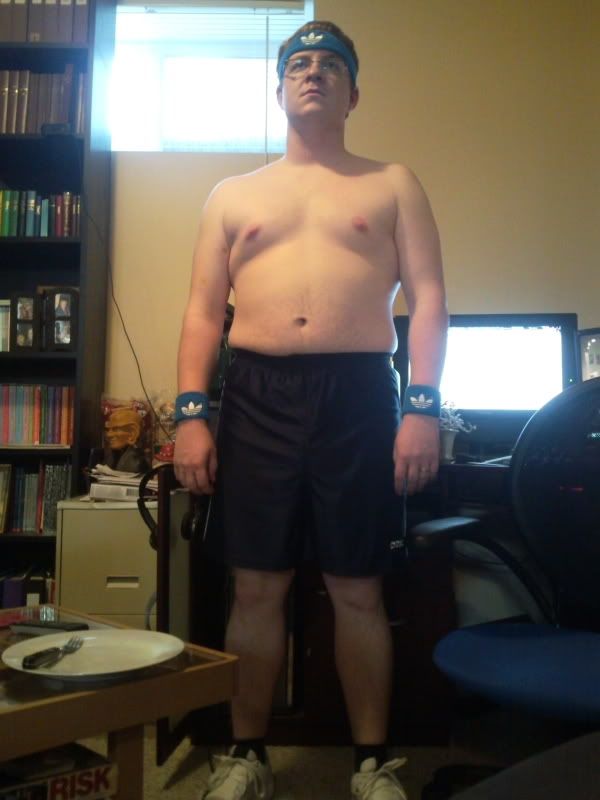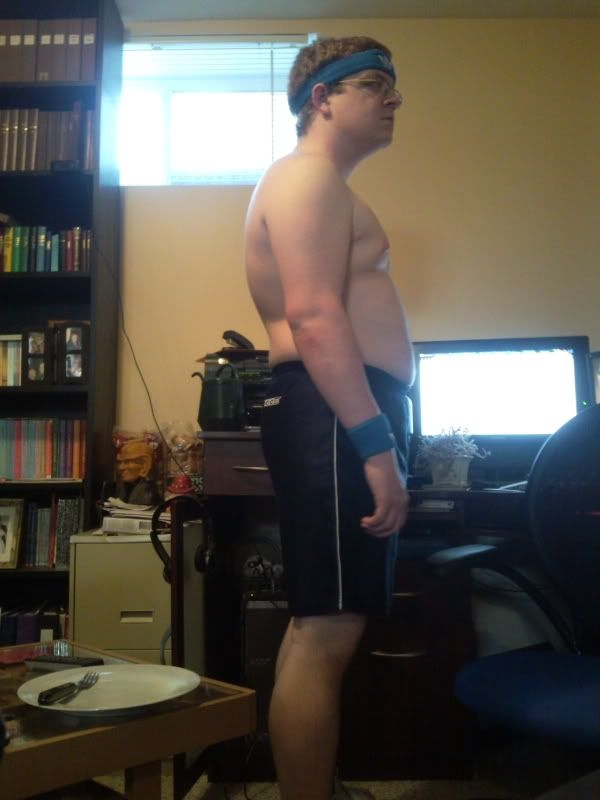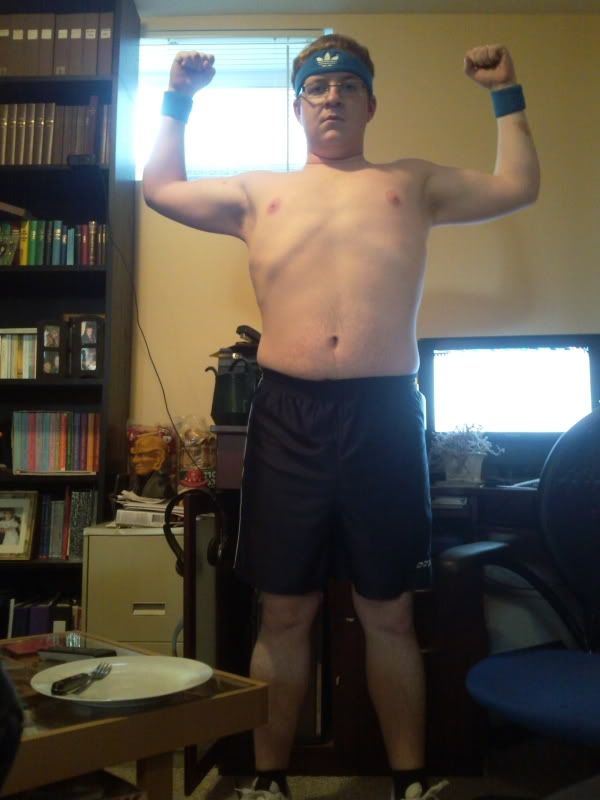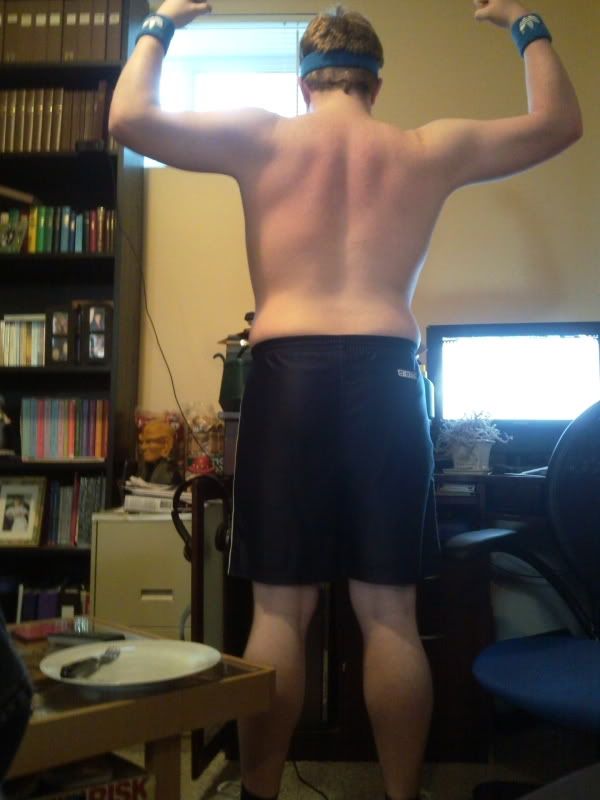 Day 63 Power 90 (June 6, 2011)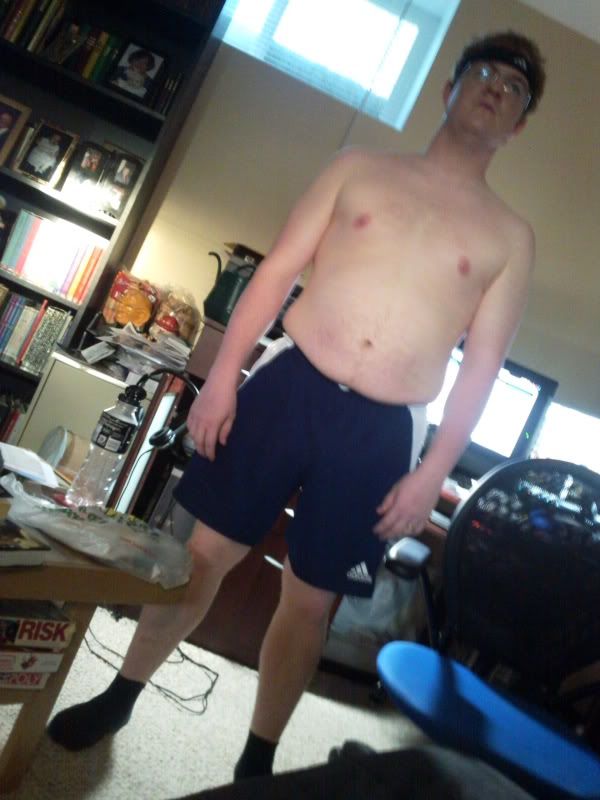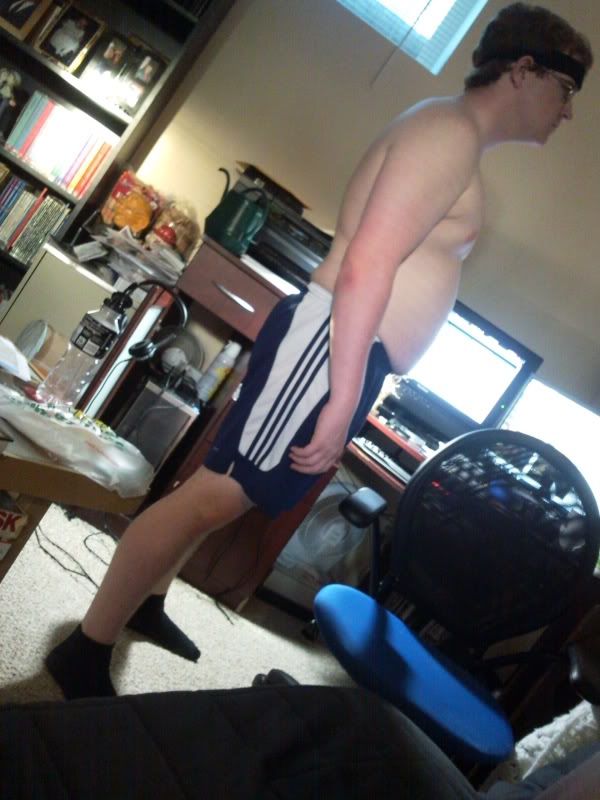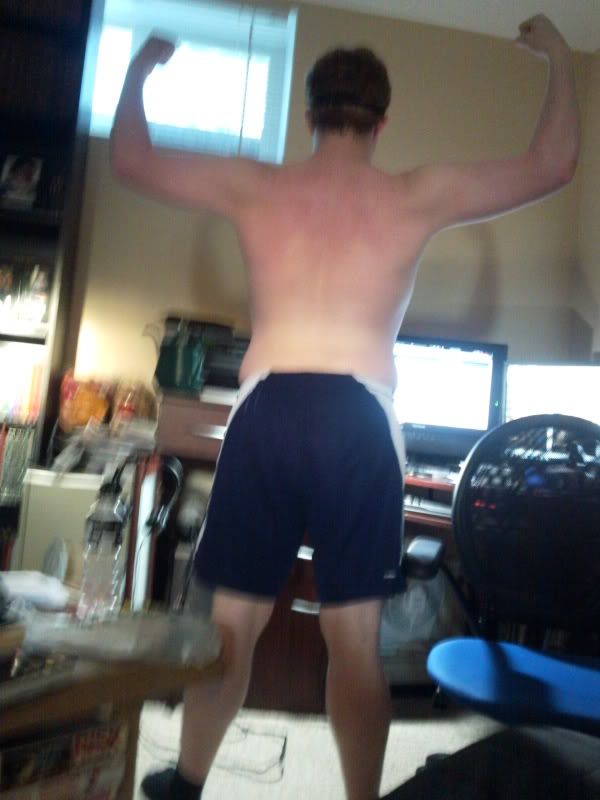 Dec 16, 2011