A few people have been asking me about how to do the last stitch for footbags so I took some photos today and I'll try and explain it. Different people make their bags differently of course so you don't need to copy me exactly. I would say the best tip is to make as many bags as you can and try different things - see for yourself what works and what doesn't. Anyway here we go.
So first you've finished stitching the bag together apart from one seam. If you're like me and leave bleed holes between the hex joints you'll have done 59 seams already. You now turn the bag inside out and fill it with whatever you want. I like to have a fair bit of thread for this last part but you could definitly do it with less than what I use (I just figure that too much is easier to use than too little).
At this stage my bag looks like this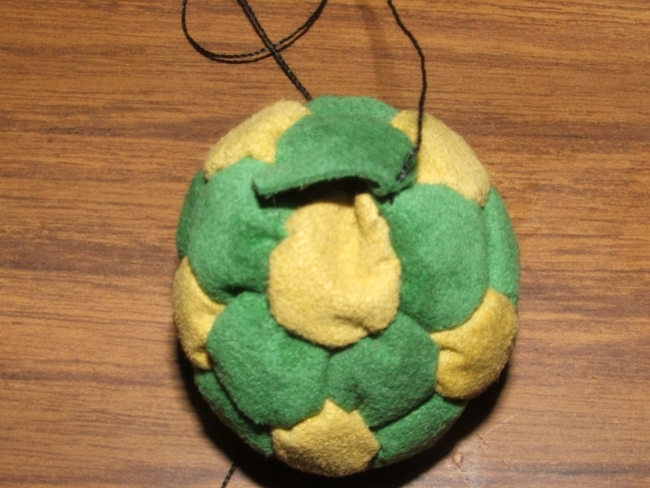 You then basically stitch the bag imagining where the needle would be going if you were doing it inside out like all the other seams. I do three full stitches on the pents and two and two dots on the hexes. I'm completely self taught so I have no idea if my terminology is correct or not
It's very important at this stage to make sure the stitches are all evenly spaced apart and in a nice line along the edge of the bag.
Here is the bag at some different stages of the stitch:
Halfway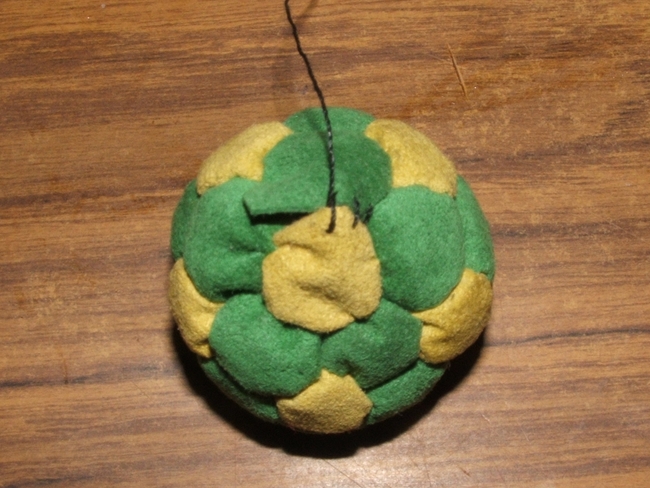 almost finished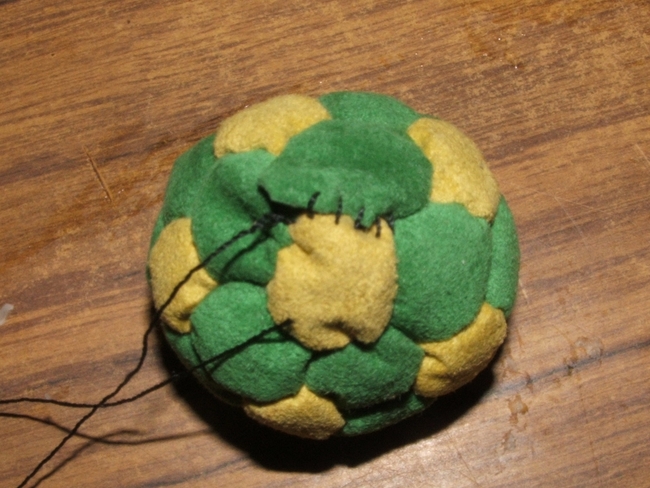 finished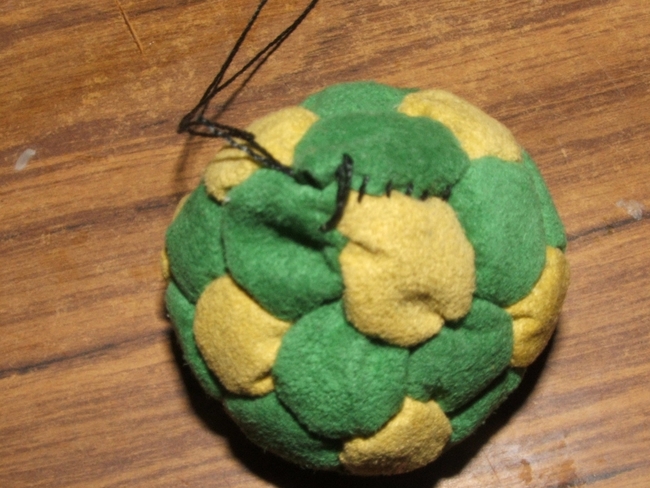 I'm not sure if you can see or not but I actually finish off by putting one stitch from the last hex to the first hex I stitched to this particular pent. I also leave a bit of thread at the beginning with a knot tied an inch down. I tie this to the thread at the end - so the thread around the pent is tied to it's end and can't slip out unless the knot comes undone (which doesn't happen). When doing the blind stitch you have to pull the thread through and then tie it off. This bit is a little tricky as it is hard to judge the right amount of tightness. You want it fairly tight so no thread shows on the bag - but not as tight as to distort the panel. You can't really tell if you've got it right straight away either so there is some guess work involved.
Here is the bag after pulling the thread tight and tieing off.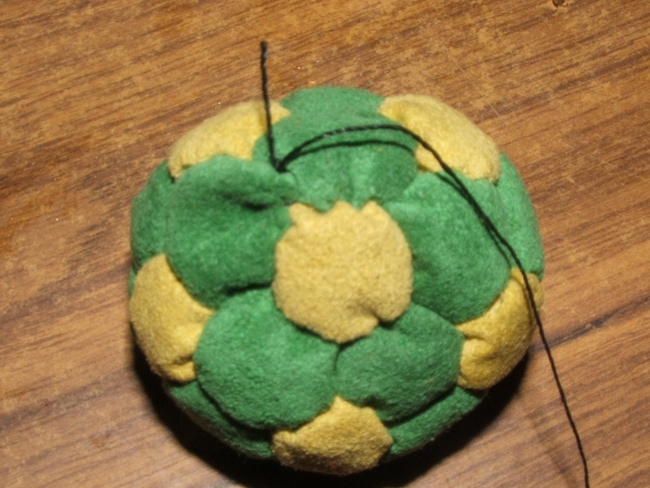 Finally you cut off the excess thread. I tend to leave about 15mm of thread from both sides of the knot so that if something goes wrong I may be able to fix the problem without having to restitch the entire panel. Nothing goes wrong with my bags anyway (at least not anymore
) but I think it's good to be safe anyway
. I then roll the bags around in my hands a bit - this evens out the tightness in the last bag. Sometimes bits of material around the blind stitch get pulled up but they are easy to push under with a needle or something. The bag is now finished. I put a drop of water on the last panel so that I could still tell which one it was for the photo - hence it's slightly wet in this photo. If you've done the stitch well you shouldn't be able to tell which panel is the last one at all (unless it's a different colour to the rest
) I think this bag looks sweet and the last stitch is well done.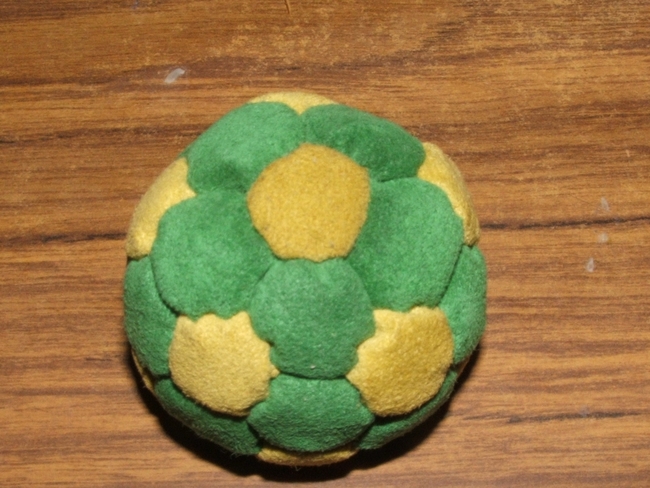 Well that's all I have to say I guess. I hope this helps all the potential stitchers out there although don't steal my market too much
This bag is for Gareth by the way - hope you like it